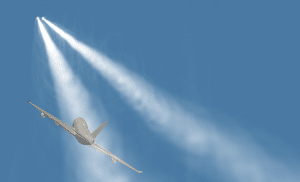 The WaPT experts have a significant experience in the evaluation of the wake vortex encounter-related risk. They have developed formulae to obtain a series of severity "metrics" based on the rolling moment coefficient (RMC) and/or on the equivalent roll rate (ERR).  Those metrics support the quantification of the hazard associated with a wake vortex encounter. In that respect, WaPT has a range of models/formulae, going from the very simplest to higher level metrics.
Those wake encounter severity metrics have been verified against flight tests, wind tunnel experiment results and VPM simulation results. They were used by EUROCONTROL in RECAT-EU and have been the subject of a joint publication with EUROCONTROL (see here).
WAKE VORTEX ENCOUNTER RISK ASSESSMENT FOR NEW CONCEPT OF OPERATION
WaPT uses those severity metrics to obtain wake encounter severity-frequency characterization allowing the comparison of the encounter risk related to a new concept of operation to that of today's operations. This exercise can be performed using wake simulations results or experimental input data combined with traffic data.
WAKE VORTEX ENCOUNTER SEVERITY ASSESSMENT FOR REPORTED EVENTS
WaPT also uses the metrics to evaluate et understand a posteriori wake vortex encounter events reported by pilots. This can be performed based on Flight Data Records or using numerical simulations.